The Best Online Services
Here is a collection of the best online services that I use in my everyday work.
I hope you will find it userfull too.
PunyPNG
PunyPNG is a PNG compression and image optimization tool developed by Gracepoint Berkeley. This is probably the best free online PNG optimization tool.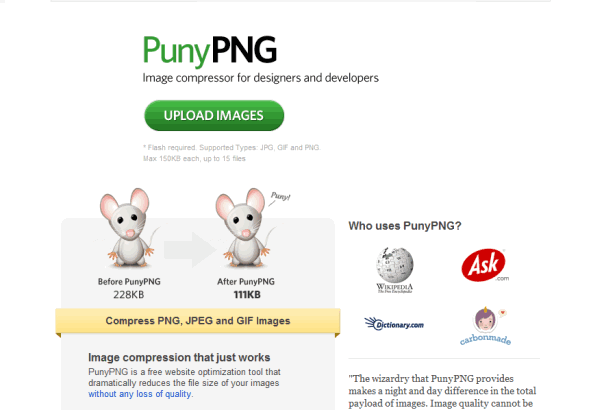 Website: http://punypng.com/
Smush.it
Another image optimizer but this one is from Yahoo. Smush.it uses optimization techniques specific to image format to remove unnecessary bytes from image files. It is a "lossless" tool, which means it optimizes the images without changing their look or visual quality.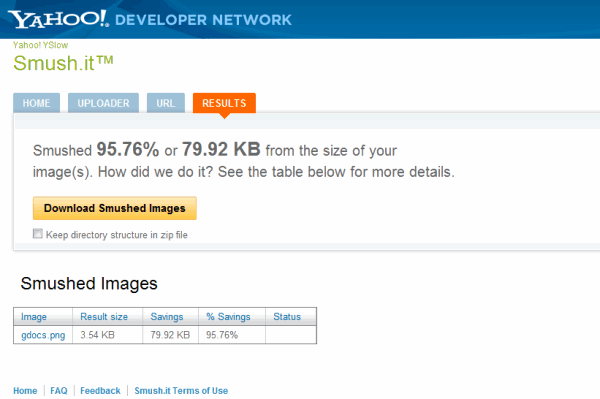 Website: http://www.smushit.com/ysmush.it/
Closure Compiler
Closure Compiler is javascript optimization service from Google. With optimized javascript your site will load faster so this is a must for every web developer.

Website: http://closure-compiler.appspot.com
Page Speed Online
Page Speed Online analyzes the content of a web page, then generates suggestions to make that page faster. Reducing page load times can reduce bounce rates and increase conversion rates.

Website: https://developers.google.com/pagespeed/